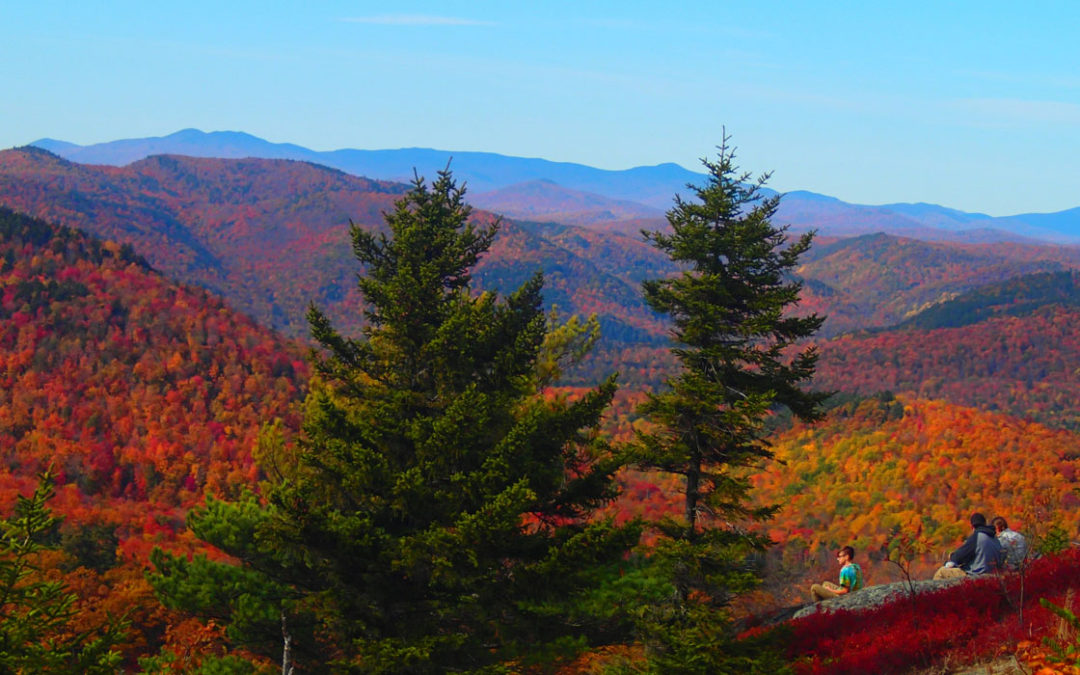 North Creek Fall Vacation Guide – updated 2023

"He found himself wondering at times, especially in the autumn, about the wild lands, and strange visions of mountains that he had never seen came into his dreams." ― J.R.R. Tolkien, The Fellowship of the Ring
Main Attractions
The Adirondack Autumn and the yearly spectacle of brilliant leaves is to many the year's best season.  Hiking is easier going in the cool weather.  Fishing comes to life as trout move about in the colder waters.  Whitewater Rafting, Rail Bikes, and Gore Mt chairlift and gondola rides all offer ample views to a changing landscape of luminous red, orange and yellow.  The Depot Museum and Tannery Pond offer indoor exhibits on art and history.  Take a tour of the North Creek Mosaic Project right on Main Street!  For Fall 2023 – RevRail is operating 5 days a week – closed Tue and Wed.  Gore Mt. is operating Saturdays and Sundays.    Hudson River Rafting is mainly on the weekend days – but check with individual outfitters for additional trips on Tuesdays and Thursdays.

Fall Events
There are plenty of Fall Events in the North Creek Area and beyond – cool music, artists, concerts, fundraisers and more!  Harvest Festival at Gore is Oct. 7 & 8. Tannery Pond CONCERT | Buffalo Rose, Newgrass – Sept 14 – INFO.  Gallery Show at Tannery Pond.   Don't miss Gore Mt. Harvest Fest 2023!  INFO HERE! 
Click the Tab Below for more Event Info.  See our latest Dining – Events – Entertainment update Here.

For More Event Information – Click the Tab Below Open/Close.       More Attraction Info Click an image below!

All North Creek Events Open/Close
It's Free!  Hiking, Mt. Biking, Fishing, Camping, Exploring!
The Outdoors call quickly near North Creek.  With the 114,000 acre Siamese Ponds Wilderness Area, The Hudson River Gorge and neighboring Wild Forest areas there are endless opportunities for outdoor adventure.  The Siamese Ponds Area has over 70 miles of mapped and marked trails with numerous wilderness lakes, ponds and streams.  Campsites and lean-to shelters are peppered through out the area.  Click on an image below and get going!
New!  Specialty Shops Click an Image Below!