Greg Tomb Glassblowing at Riverfront Park, North Creek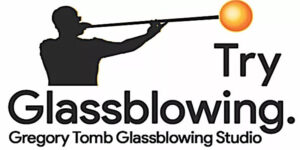 Enjoy the newest North Creek Attraction – Glassblowing!  This is a great activity for the whole family.  Choose from individual instruction to small groups or special events!
"My techniques vary from project to project, but the process of pondering about the subject, thinking about how glass can be used and applying passion to execute an idea is always the same. Whether I use techniques I've practiced or find a new way of expression, I love the challenge and joy of the glass making process from beginning to completion."
Individual project choices- glass flower, paperweight, heart, mini cactus or Mini glass pumpkin. After a safety discussion, intro to hot glass shop & a demo, students work 1-on-1 with Greg on their projects.  Summer Season 2023 – Now Booking!
Visit Greg's website for more information and reservations! 
(302)-92-GLASS | 302-924-5277  [email protected]​​ 

Greg Tomb Glassblowing
Greg Tomb Glassblowing
21 Railroad Place
North Creek, NY 12853
https://www.gregorytglass.com/
(302)-92-GLASS | 302-924-5277
[email protected]​​