Recent Images Below – Click for larger View
Scroll down – More Info Skiing, Restaurants, Lodging, Weather, More!
Skiing – The Snow is Here!


Gore Mountain and the general North Creek/North River area has received 10-12″ of new snow in the recent storm!  With aggressive snowmaking and grooming, the mountain had an impressive amount of terrain open, even before the snow storm. Now, that's just frosting on the cake!  Here is the latest report.  That's the good news – and there is some opportunity for snow in the next week – but alas some days are sold out for advance purchase lift tickets. (All Gore Mt. lift tickets MUST be purchased online prior to arrival – CLICK HERE).  And do check back – even for day-of tickets on the website as there are cancellations with Covid cases rising. 
So, What's a skier to do?  There are other ski options in the area.  The Ski Bowl in North Creek is home to the Village Chair and the Gore Mt. Nordic Center.  Perhaps scale your day to twilight skiing on the Village Chair 3PM-8PM (and it's only $26 for adults, $19 for Juniors and $10 for kids).  More Info CLICK HERE.  If you've never tried Nordic skiing – the Ski Bowl is the perfect place to start!  With lights and snowmaking, rentals and lessons it's great fun!  Ski Bowl Nordic Info CLICK HERE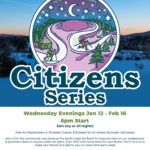 Ski Bowl Nordic – Citizen Races – Wednesday, January 19th! 
Registration will be on site this year before each race, beginning at 5:00 pm and running through 5:45 pm. Races will start at 6 pm each week. For the time being, registration will be outside under the open pavilion adjacent to the Lodge. Racers are allowed to use the Lodge, but must be masked.  Whether you decide to snowshoe, classic ski, or skate ski, and regardless of the number of loops you choose to race (1,2,3 or 4), you're only competing against yourself week to week. The race loop will be held on our 1.2K Citizens' Course, professionally groomed as always.  Raffle prizes to follow each race. Thanks to Becks Tavern, Cobble Creek Farm, and others for sponsoring our raffle! Also, thanks to Underdog Race Timing for being our timer again!
Find a Ski Shop CLICK HERE  |  Shuttle Bus Service (weekends) CLICK HERE

Not to be undone – there is additional Cross Country Skiing at Garnet Hill Lodge and Outdoor Center.  Garnet Hill is fully open thanks to the recent storm with 50+Km of trails groomed and track-set!  There is also some great backcountry skiing and snowshoeing in the neighboring Siamese Ponds Wilderness area.  More Garnet Hill Information CLICK HERE!  |  Backcountry Ski Info CLICK HERE
More Options for Alpine Skiing and Snowboarding are two neighboring ski areas, Oak Mt. in Spectacular, and West Mt. in Queensbury – both about 35 miles away.  Both require advance ticket purchase.  Oak Mt. Website  |  West Mt. Website
Also – as of Tue, Jan. 18 – Whiteface Mt. was NOT sold out for any of the weekend days, 1/22, 23.  Link HERE.
Well it isn't snow – but a new Attraction is Opening in Lake George this Sunday, Jan 23rd – ICE Castles!  It's a walk through cavern of ice created on the Festival Commons in Lake George – Adults $27 or weekends.  More Info and Tickets HERE!
---
Weather and Outdoor Conditions

Well, winter is in full force here – new snow, cold temperatures and no warm-ups in sight!  The cold temperatures are allowing more and more terrain to open at Gore Mt., and preserving the snow surfaces to powder and packed powder!  Get out there!  Maybe a little too cold for you – some tips:  Ride the "Indoor" lift aka the Gondola.  Ski some of the "sun facing" chairs – The North Lift and the Summit will have that sun beaming on you for the ride back up!  Still too cold?  Try Cross Country Skiing.  Both Garnet Hill and Ski Bowl Nordic have groomed cross country ski trails, lessons and rentals.  Give it a try – the added activity will warm you up quickly – and of course skiing is skiing!  More Weather Info...CLICK HERE
---



Restaurants, Bars, Take-Out Food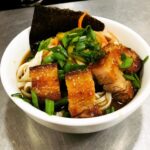 Photo left barVino.  There are lots of dining and take-out food options in the North Creek Area.  Read the latest open/close information, menu options and links to more information – CLICK HERE.  
All Restaurants CLICK HERE! The Latest Dining Open/Close Info CLICK HERE!  
---



Lodging – North Creek Area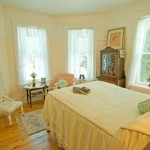 Bed and Breakfast Accommodations, full service lodges, hotels and short term rentals are all available for your vacation or getaway! 
---

More Activities – Snowshoeing, Ice Skating, Sledding – Live Music, Events!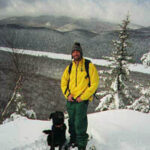 Visit our Winter Vacation Guide for More information about snowshoeing, ice skating and sledding.  Live Music and Events link below.  Recent new snow makes snowshoe destinations incredible!

Winter Vacation Guide – CLICK HERE! All Events and Live Music CLICK HERE!