North Creek Lodge at Gore Mt.
Lodging, Pub & Restaurant

Clean, cozy, comfortable, convenient to all the Adirondack's offer! Gore Mountain Ski Resort, Whitewater Rafting, Zip-Lining and more!  If you're looking for a true Adirondack Lodge with the original charm and splendor of the Adirondack Mountains; then you have found your place! All of our, clean, cozy rooms are recently remodeled, bright and airy. with a true Adirondack feel.. Our range of accommodations includes everything from single bed rooms to family suites that sleep up to 6.

Located just 3 miles from Gore Mountain Ski Area (the second of 3 Ski Resorts run by the New York State Olympic Regional Authority) in North Creek New York, on the corner of State Route 8 and Peaceful Valley Road.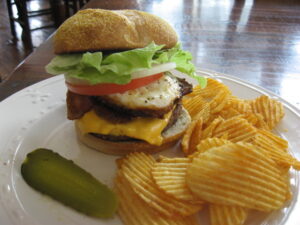 North Creek Lodge at Gore Mt – Lodge, Pub and Restaurant – Visit the North Creek Lodge at Gore Mt Pub and Restaurant, a family run, family pub with a very casual Adirondack feel.  Have a seat by the fire and enjoy great food for all.  "There is no better place to finish off your day's adventures. With a full bar. a good selection of wine and beer on tap, our restaurant serves up a wide range of home cooked goodies. Call ahead to find out about the daily specials:"

North Creek Lodge at Gore Mt.  |  2999 New York Rt.8  North Creek, NY 12853
518-251-9937  |  Support@blackmountainlodge.us |  Website  |  Get Directions

Click On An Image below for a Larger View
Black Mt. Lodge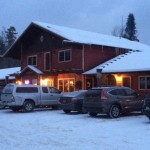 Black Mt. Lodge
2999 NY Rt. 8
North Creek, NY 12853
518-251-9937 | Get Directions