Dining, Entertainment, and Event Updates Thru Sept, 2023
Great Events Coming Up!  Click For More Information.  Scroll down for Live Music Schedule!
RevRail begins the Fall 2023 season in North Creek – Info here.  Whitewater Rafting Fall Weekends!  Info here.
All Events CLICK HERE  |  Gore Mt. Begins Fall Operations Info Here!
---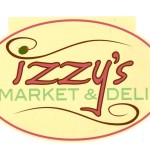 New!  Chef Jake is now at Izzy's Market for Breakfast and Lunch!  Chef Jake's take out is proud to reopen Izzy' Market & Deli on Main St in North Creek NY. He serves up delicious home made food in the heart of the Adirondacks. at Izzy's Market & Deli Open Friday through Tuesday 8AM-4PM  |  518-251-3000


---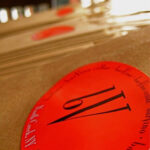 cozy vibes at barVino. New Fall Menu!
small plates. wine. beer. 
art exhibit. live music. trivia
Enjoy delicious, seasonally-inspired dishes with curated wine and beer lists. Perfect for after a day on the river, a dinner date, or cozy evening with friends.
Upcoming Live Music:  New Fall Menu!
Fall Menu on Facebook 

or HERE

Visit our Instagram for events! @barvino 

|

  Hours:Wed – Sun 4-9pm
Wine and Craft Beer  Hours:  Wed: 4-8PM (with music Select Wednesdays from 6-8PM), Thurs: 4-8PM, Friday: 4-9PM, Saturday: 4-9PM.
272 Main St, North Creek, NY 12853  |  website  |  (518) 480-8697  |  [email protected]  |  Get Directions
---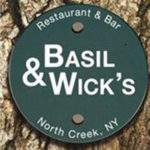 Basil and Wicks
Updates – Visit the Website – Click on Weekly Happenings or Visit the Facebook link below
Chef – Bill Trudsoe –  Full service restaurant and bar!
Open Daily – Closed Tuesdays and Wednesdays

3195 State Route 28, North Creek, NY 12853.  518.251.3100
basilandwicks.com

More Basil Info Including NEW! 2023 Menu CLICK HERE
---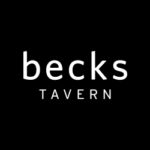 becks TAVERN has a German-inspired menu and full bar. Located right next to the Gore Mountain Lodge at the base of Gore.  A yurt complex with a bar and apres ski environment, including live music Friday through Sunday.
Beck's is THE Place for live entertainment!
becksTAVERN Fri/Sat/Sun
Acts are lined up every Friday and Saturday at becks. Yurt Bar will open about two hours before performances.  Acts will be outdoor on the stage unless the weather is wet or too cool!  Open Sundays as well, with soloist starting to perform August 6th.
The line up: Saturday, 23rd of September, Ragged Company, 6 – 9 pm
Saturday, October 7, Rob Beaulieu Band | 7-10pm FREE SHOW at Becks Tavern!
Founded and led by capital region music scene mainstay Rob Beaulieu, RBB is a deep dive into Americana with a slightly more blues and soul take than you will find with other Rob projects like Raisinhead. Exploring an improvised approach to the rock, folk, blues, R&B and soul catalog… playing everything from gospel tunes to Lou Reed as well as reinterpreting his own songs. The whole experience will leave you in a soulful mood. No two shows from this project will ever be the same. Band members include Rob Beaulieu – guitar Vocals, James Kirk – Bass, Vocals, Chad Ploss – Drums, Vocals, Dave Spadaro – Guitar, and Sherry Jean Waite – Vocals and Organ phenom Tony Perrino who played with Dan Toler of the Allman Brothers for 10+ years and began his musical journey with Orleans. This group of talented performers does not disappoint!
Specials at becksTAVERN:
CLOSED- Mon, Tues, Wed, Thurs -CLOSED  |  OPEN Friday, Saturday and Sunday
Specials at becksTAVERN:  Every day open, happy hour 4-6 pm, $1 off drafts.
More Becks Tavern Info CLICK HERE!  |  See Beck's on Facebook here
---
The Log House Restaurant will be open for lunch on Friday, Saturday & Sunday only. Dinner will still be served daily – and reservations are required. Breakfast is still available daily for Lodge guests, and sandwich makings will be provided complimentary to guests when the Log House is closed for lunch. Keep up with our hours and current menu on our website: Sunday Brunch  11AM-2PM  Wild Berry Cream Cheese Stuffed French Toast $14, Sirloin Steak & Eggs cooked your way, with home fries $20, Classic Eggs Benedict and home fries $15, Eggs Oscar (crab meat & asparagus), béarnaise, with home fries $18, Chicken & Waffles with Adirondack Maple Glaze $16, Asparagus & Prosciutto Quiche with fresh fruit $15, Spinach & Goat Cheese Omelet, with home fries $14. Fresh fruit bowl $6, Buttermilk Pancakes, Plain or Blueberry $12, and Bacon or Sausage $4.at Garnet Hill Lodge 518-251-2444  |  39 Garnet Hill Road, North River, NY 12856
The Log House Restaurant is open for lunch Fri/Sat/ and Sunday Brunch see above, dinner daily.

More Garnet Hill – Log House Restaurant  Information CLICK HERE
---

North Creek Lodge at Gore Mountain (Formerly The Black Mt.) –  Our 58 seat restaurant has that old school mountain town feel to it. With hardwood floors, a stone fireplace and a rustic live edge bar, you will feel like you are in the North woods.  Hours will be M, Th, F 4-9; Sat & Sun 12-9.     CHECK OUT OUR NEW MENU!!
North Creek Lodge at Gore Mountain  |  2999 New York Rt.8  North Creek, NY 12853  |  Mon, Thurs, Fri 4-9pm.  Sat/Sun 12-9  518-251-9937  |  [email protected] |  Website  |  Get Directions
---
Live Music! 
Beck's Music Schedule CLICK HERE! All Events Including Tannery Pond Concerts CLICK HERE

---
Hey Days Restaurant – Pizza, Wings, More  |  267 Main Street, North Creek  |  518-251-4448
Trappers Tavern at Phoenix Inn, 307 Main St, North Creek, NY 12853  518-251-0111    
Barking Spider Bar/Restaurant, 302 Main St,  North Creek, NY  |  518-251-9911 New Menu!
Cafe Sarah Bakery Restaurant, 260 Main St, North Creek, NY 12853  |  518-251-5959
Marsha's Family Restaurant 268 Main St, North Creek, NY 12853  |  518- 251-5750
The Hungry Crow, 290 Main St., North Creek, NY Open Daily 10-5  |  518.251.4461

Adirondack Spirits Liquor Store (in the Tops Plaza, Main Street, North Creek) 518-251-3898
Hours:  Mon – Thurs: 9:30am – 8pm.  Fri – Sat: 9:30am – 9pm.  Sun: 12pm-6pm
The Cellar Wine Shop, 274 Main Street, North Creek, New York 12853 | [email protected]