Dining, Entertainment, and Event Updates Thru Nov, 2023
Great Events Coming Up!  Click For More Information.  Scroll down for Live Music Schedule!
See our Winter Vacation Guide CLICK HERE!

---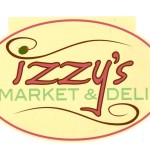 New!  Chef Jake is now at Izzy's Market for Breakfast and Lunch!  Chef Jake's take out is proud to reopen Izzy' Market & Deli on Main St in North Creek NY. He serves up delicious home made food in the heart of the Adirondacks. at Izzy's Market & Deli Open Friday through Tuesday 8AM-4PM  |  518-251-3000


---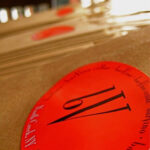 cozy vibes at barVino. New Fall Menu!
small plates. wine. beer. 
art exhibit. live music. trivia
Enjoy delicious, seasonally-inspired dishes with curated wine and beer lists. Perfect for after a day on the river, a dinner date, or cozy evening with friends.
Upcoming Live Music:  New Fall Menu!
Fall Menu on Facebook 

or HERE

Visit our Instagram for events! @barvino 

|

  Hours:Wed – Sun 4-9pm  | 

closed from October 30 – November 7, 2023
Wine and Craft Beer  Hours:  Wed: 4-8PM (with music Select Wednesdays from 6-8PM), Thurs: 4-8PM, Friday: 4-9PM, Saturday: 4-9PM.
272 Main St, North Creek, NY 12853  |  website  |  (518) 480-8697  |  [email protected]  |  Get Directions
---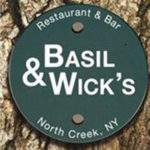 Basil and Wicks
Updates – Visit the Website – Click on Weekly Happenings or Visit the Facebook link below
Chef – Bill Trudsoe –  Full service restaurant and bar!
Open Daily – Closed Tuesdays and Wednesdays

3195 State Route 28, North Creek, NY 12853.  518.251.3100
basilandwicks.com

More Basil Info Including NEW! 2023 Menu CLICK HERE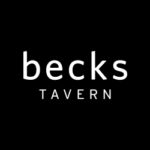 becks TAVERN has a German-inspired menu and full bar. Located right next to the Gore Mountain Lodge at the base of Gore.  A yurt complex with a bar and apres ski environment, including live music Friday through Sunday.
Beck's is THE Place for live entertainment!
becksTAVERN Fri/Sat/Sun
Acts are lined up every Friday and Saturday at becks. Yurt Bar will open about two hours before performances. 
Specials at becksTAVERN:
CLOSED- Mon, Tues, Wed, Thurs -CLOSED  |  OPEN Friday, Saturday and Sunday

November 18th, Margo Macero, 5-8 pm .  becks has the Sunday Ticket to catch your favorite NFL teams!
Specials at becksTAVERN:  Every day open, happy hour 4-6 pm, $1 off drafts.
Closed for a Fall break till SKI season, from Oct. 23rd until Nov. 17th.
More Becks Tavern Info CLICK HERE!  |  See Beck's on Facebook here
---
The Log House Restaurant – Nov. 6 onward:  Sunday will be Sunday Brunch 11-3
Closed Monday, Tuesday and Wednesday.  
Open Thursday for dinner 5-8
Open Friday and Saturday for lunch 12-3 and dinner 5-8
. Keep up with our hours and current menu on our website: Sunday Brunch  11AM-3PM  Wild Berry Cream Cheese Stuffed French Toast $14, Sirloin Steak & Eggs cooked your way, with home fries $20, Classic Eggs Benedict and home fries $15, Eggs Oscar (crab meat & asparagus), béarnaise, with home fries $18, Chicken & Waffles with Adirondack Maple Glaze $16, Asparagus & Prosciutto Quiche with fresh fruit $15, Spinach & Goat Cheese Omelet, with home fries $14. Fresh fruit bowl $6, Buttermilk Pancakes, Plain or Blueberry $12, and Bacon or Sausage $4.at Garnet Hill Lodge 518-251-2444  |  39 Garnet Hill Road, North River, NY 12856
The Log House Restaurant is open for lunch Fri/Sat/ and Sunday Brunch see above, dinner daily.

More Garnet Hill – Log House Restaurant  Information CLICK HERE
---

North Creek Lodge at Gore Mountain (Formerly The Black Mt.) –  Our 58 seat restaurant has that old school mountain town feel to it. With hardwood floors, a stone fireplace and a rustic live edge bar, you will feel like you are in the North woods.  Hours will be M, Th, F 4-9; Sat & Sun 12-9.     CHECK OUT OUR NEW MENU!!
North Creek Lodge at Gore Mountain  |  2999 New York Rt.8  North Creek, NY 12853  |  Mon, Thurs, Fri 4-9pm.  Sat/Sun 12-9  518-251-9937  |  [email protected] |  Website  |  Get Directions
---
Live Music! 
Beck's Music Schedule CLICK HERE! All Events Including Tannery Pond Concerts CLICK HERE

---
Hey Days Restaurant – Pizza, Wings, More  |  267 Main Street, North Creek  |  518-251-4448
Trappers Tavern at Phoenix Inn, 307 Main St, North Creek, NY 12853  518-251-0111    
Barking Spider Bar/Restaurant, 302 Main St,  North Creek, NY  |  518-251-9911 New Menu!
Cafe Sarah Bakery Restaurant, 260 Main St, North Creek, NY 12853  |  518-251-5959
Marsha's Family Restaurant 268 Main St, North Creek, NY 12853  |  518- 251-5750
The Hungry Crow, 290 Main St., North Creek, NY Open Daily 10-5  |  518.251.4461

Adirondack Spirits Liquor Store (in the Tops Plaza, Main Street, North Creek) 518-251-3898
Hours:  Mon – Thurs: 9:30am – 8pm.  Fri – Sat: 9:30am – 9pm.  Sun: 12pm-6pm
The Cellar Wine Shop, 274 Main Street, North Creek, New York 12853 | [email protected]