Aug 24-25, 2018 – Logging Live! Music, Food, Fun! CLICK HERE!
Tannery Pond Community Center
Tannery Pond Community Center started with a dream to encourage protection of open space and to retain the community character of Johnsburg. A door to this dream opened when the former Alexander's garage/Bacon garage became available in 1999 and was purchased by Elise and Woody Widlund.  The dream of open space for this particular piece of real estate changed when the historic WPA Ski Bowl building burned down in the fall of 1999. This was a great loss to Johnsburg and to the residents.  On June 29, 2002, the Widlunds presented the building to the Town of Johnsburg. Since this time the Town and the Tannery Pond Community Center Association have worked together to resolve the many operational issues facing a new entity in the community. For example, there is a Gallery Committee, for reviewing and booking artists works into the Gallery space on a monthly basis and a Youth Committee to coordinate activities and programs for the community youth. In recognition of the contribution Elise and Woody have made, the Gallery was renamed the Widlund Gallery in 2004.

TPCC  |  228 Main Street, PO Box 54  |  North Creek, NY 12853  |  518-251-2505  |  website

Tannery Pond Community Center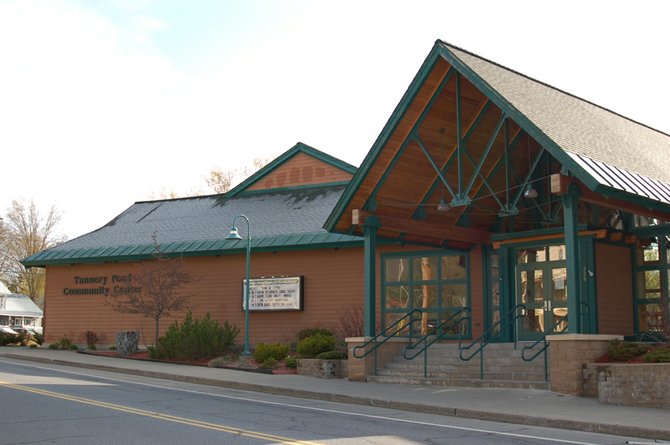 Tannery Pond Community Center
228 Main Street, PO Box 54
North Creek, NY 12853
518-251-2505  |  Website